This article will show you how to create and edit multi currency feeds using Effortless Marketing
Effortless Marketing allows you to create and maintain multiple feeds, each containing a different currency, depending on the settings in your Shopify store.
After clicking "Feed" on the left toolbar > select currency > custom edit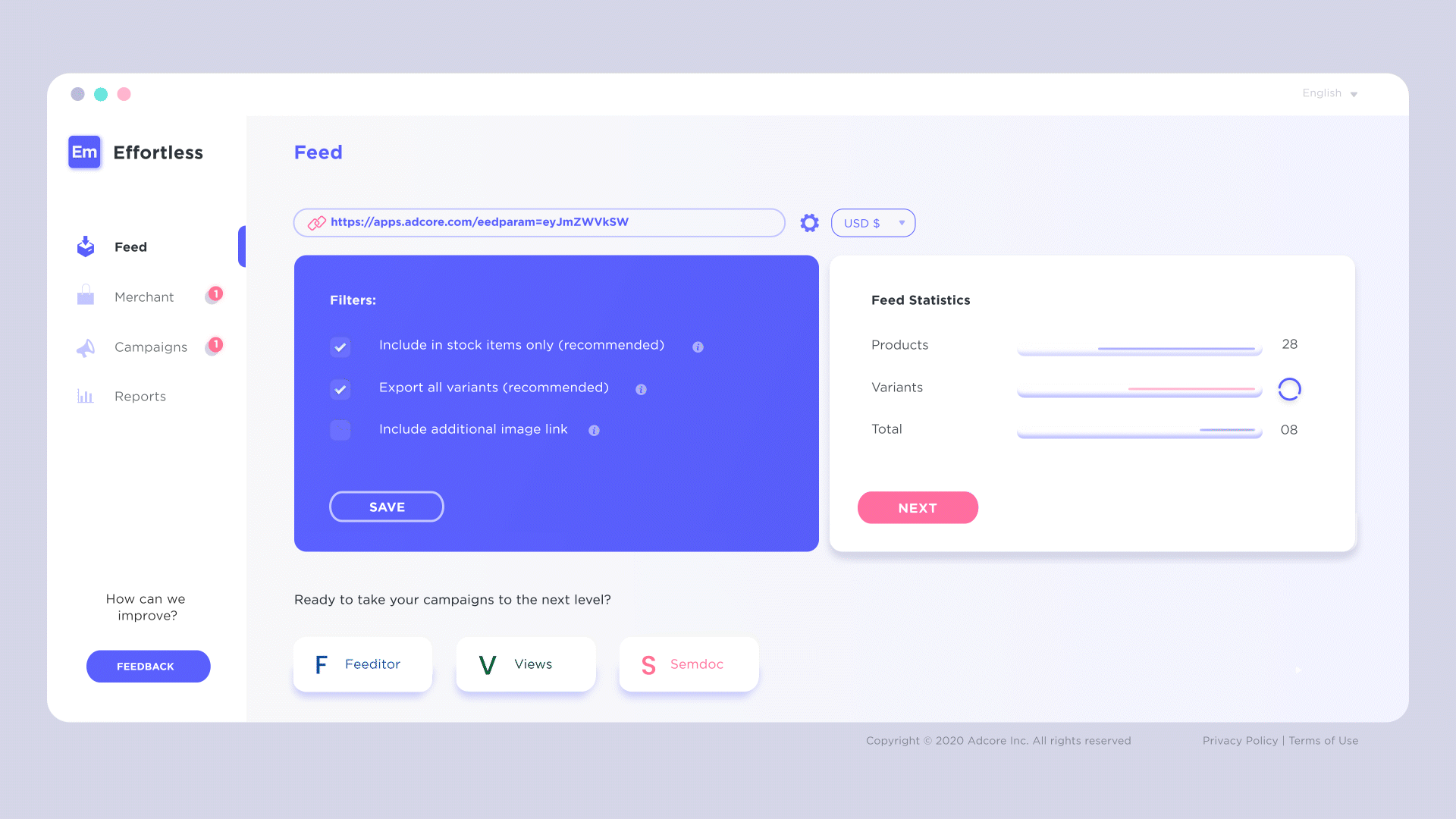 a feed displaying prices in the selected currency will be created and available for you to apply actions and filters on. For each currency you select to custom edit, a different feed version will be created.