This article will help you set the shipping information in your feed
The shipping column is automatically hidden in feeds generated by Effortless Marketing. To add shipping information you need to edit your feed, un-hide the shipping column and add shipping details.
To edit your feed click on the Feed tab > Custom edit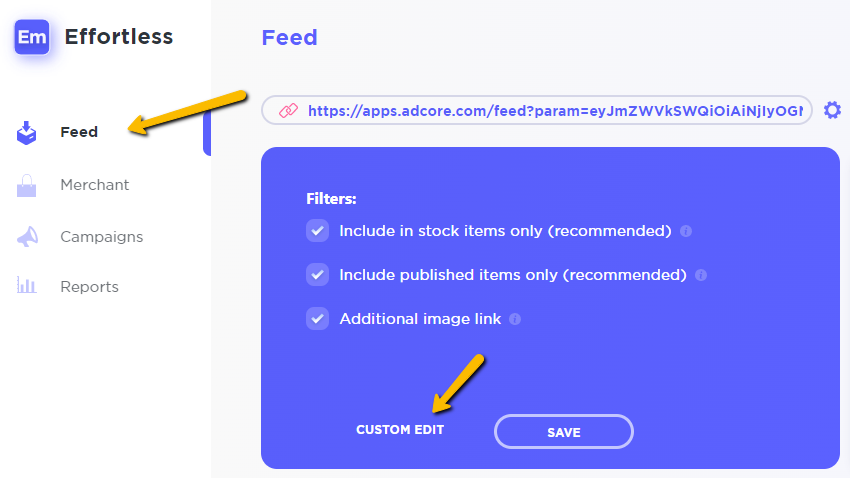 Click "Columns" located on the top tool bar

Locate the shipping column and click on the eye icon to un-hide the column > Save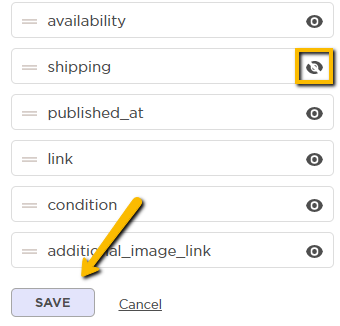 Click the title of the shipping column > Actions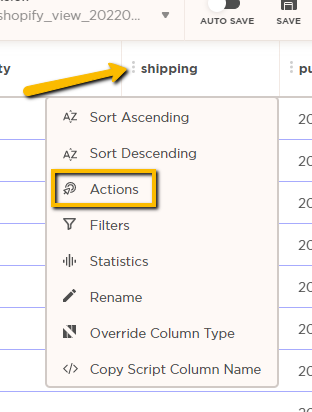 Add the shipping information > click Save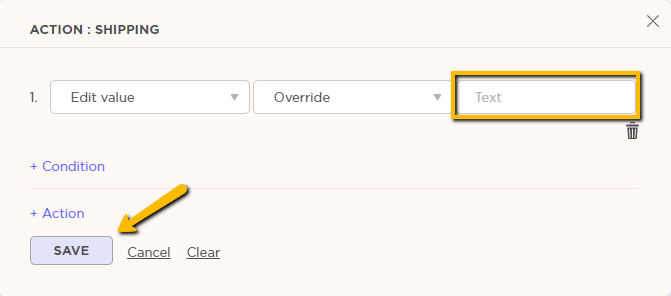 Note: The shipping information should be written according to the requirements of each platform. Click here to find Google's shipping guidelines.