This article will explain how to change the feed format on Effortless Marketing
The default format for a feed is csv. Sometimes, certain platforms require the feed in tsv or xml format.
There are 2 ways to change feed format.
Option no. 1:
Change it using feed configuration:



click on the arrow: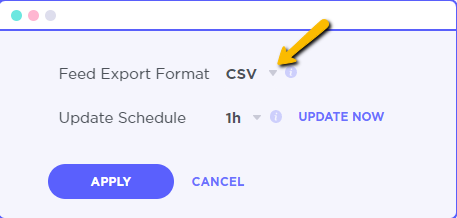 and then choose your desired format: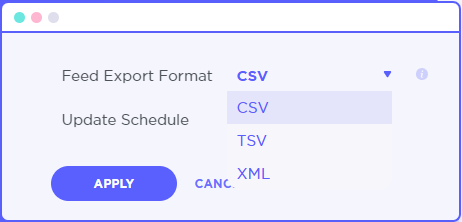 Option no. 2:
change it manually: copy the URL and change the end from csv to tsv.
Example:
https://apps.adcore.com<key>&format=csv
to
https://apps.adcore.com<key>&format=xml