How can I white label my account?
This article will present the available options for white labeling in Adcore
From the settings in the upper right corner of the page, head to Advertiser Management: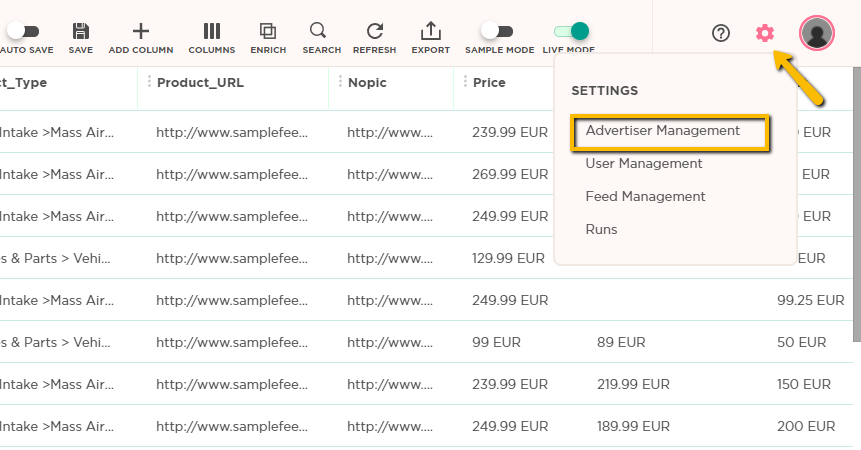 Switch to the White Label tab, where you have 2 available options:

Outgoing emails - Set the email address to receive Adcore emails from. It is important to test your settings to make sure you set them correctly.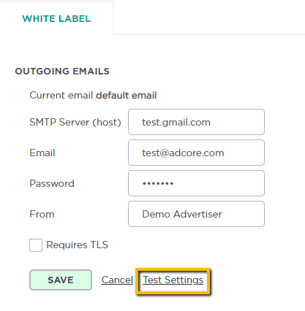 API calls user - The changes you make from Adcore will appear in Google ads as if an Adcore user made them. Here you can select the user you wish to appear when making those changes.