How do I activate budget rules?
This article will teach you how to set up your budget rule
From the Budget column in the Campaign tab, open the drop-down menu > Actions: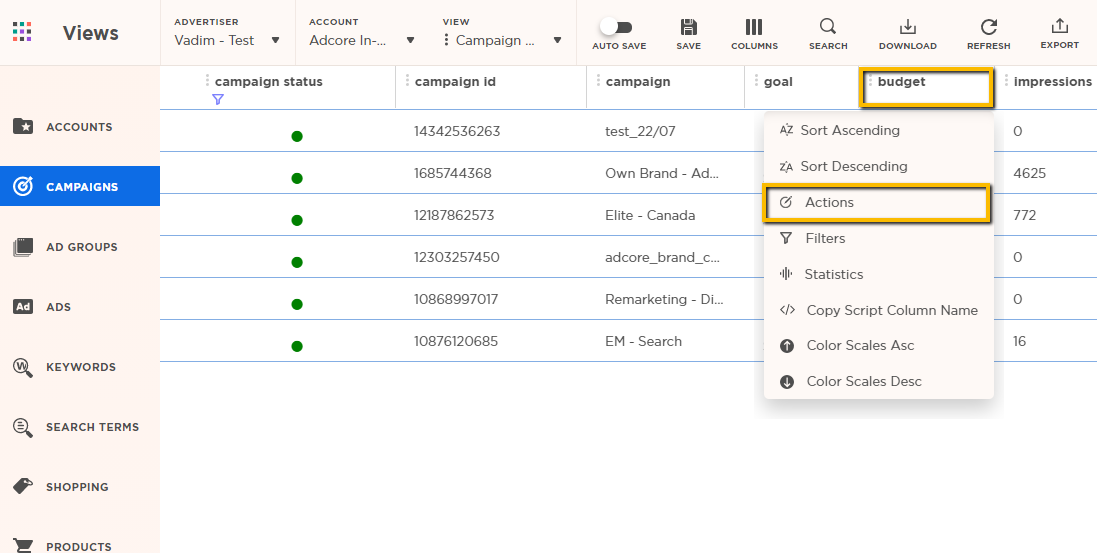 Set, Increase or Decrease your budget based on performance.

For example, you can set a rule to increase budget by certain $ or % where Conversions are greater than 10. You may set a condition and your upper budget limit.
The next step is to save the rule as a "View" and Export the view:

While you are on the view that you created, go to Export: