This is how you can connect Your Shopify Account to Facebook
Connect your Shopify account to Facebook to better understand how users are interacting with your business. By sharing events, you can optimize the targeting and delivery of your Facebook ads to drive more business outcomes.
To get started, go to the Shopify page in Events Manager and follow our guided instructions. You can also follow the instructions below.
Go to Settings: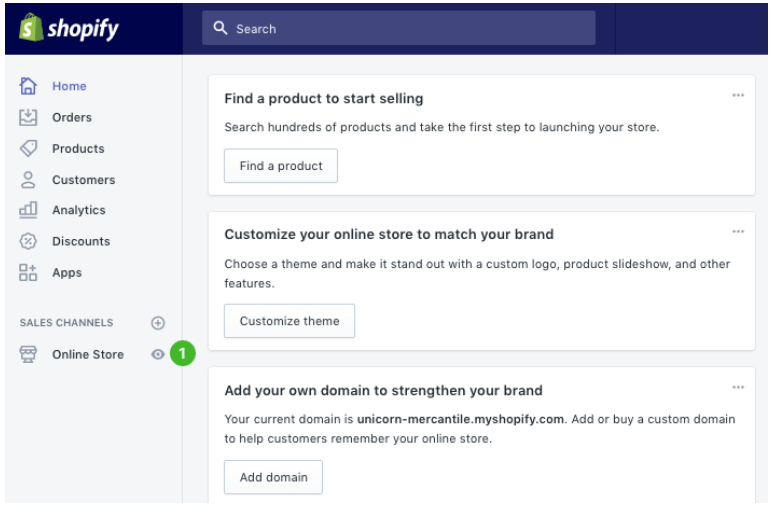 Make sure you open a new tab and are logged into your Shopify account.
1. Select Online Store. Copy Paste the Pixel ID: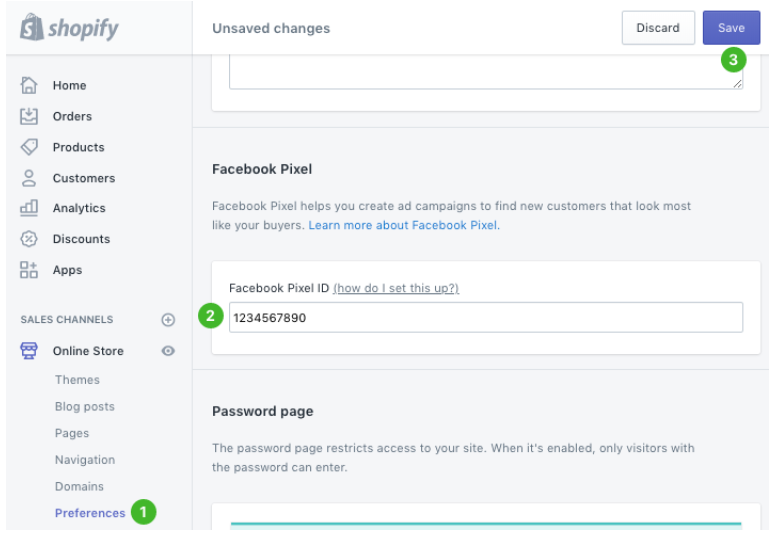 Select Preferences.
Copy and paste your pixel ID .
Click Save.
Upload your products
Enable Facebook checkout from the Shopify admin and upload your product information to your Shopify account.
Note: Before getting started, your collections and products must be visible in your online store. See Shopify's instructions to make your collections and products visible on the Facebook channel.
Log in to Shopify.
Click the + symbol next to Sales channels in the Shopify admin.
Click Learn more next to the Facebook channel.
Click Add channel.
Click Facebook from your Shopify admin.
Click Get started.
Click Connect account.
Allow Shopify to connect with your business's Facebook Page and Facebook will verify your account information. After your account's verified, you can enable Facebook checkout using your Shopify admin.
You've now finished uploading your Shopify products to Facebook.
Note: If your business has more than one catalog or Facebook pixel, you'll need to specify which Facebook pixel you'd like associated with which catalog. To associate your pixel, navigate to the Settings page in Business Manager, click 'Catalogs', select your catalog and click Associate Sources. Select the pixel or app that you would like to map to this catalog.