Dynamic Campaign Creation
How do I create another dynamic search campaign without pausing or changing the first one I have created?
This article will help you understand why you're not able to create a new campaign without changing the previous one created
As Adcore is based on Views, its easy to get confused.
While you are on a specific campaign view, you are still working on the same campaign, and you be creating edits and changes to your existing campaign.
In order to create a new campaign, you must first Clear the current view:
The name on the Upper panel will indicate which view you are on.
Open the menu and Clear: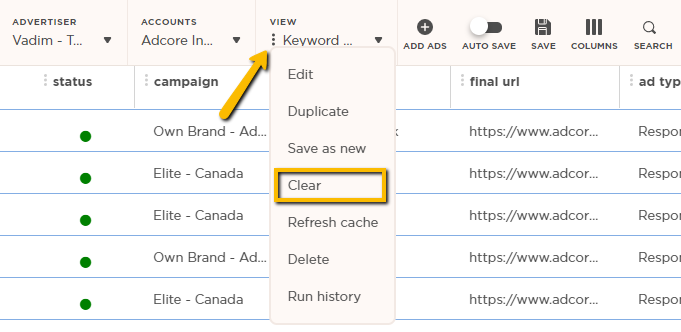 Now, you can click +ADD ADS and create your new campaign.