This article will explain to you how to create customized reports with notification to your or your client's email.
After creating your desired dashboard with Charts, Filters, actions, etc., you will need to save the dashboard as a "view" and then schedule the email notification.
From the upper panel, click Save: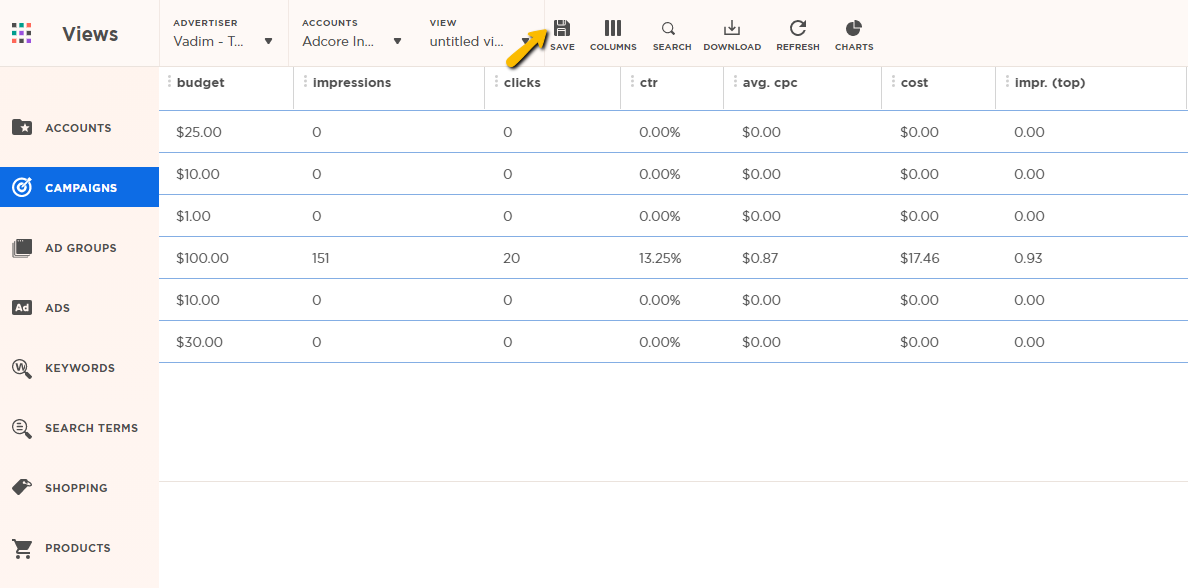 You can change the view`s name by clicking the current name and typing a new one:

While you are on the view you created and saved, click Export:

Choose the frequency in which you'd like to receive the notifications, and click Apply: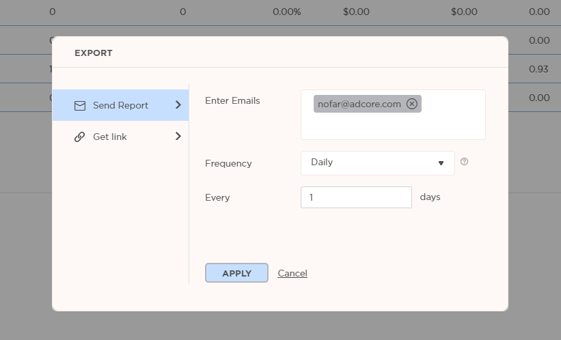 Example: you would like to receive a notification on the campaign level, for all campaigns with a CR% of under 5%. Follow the steps:
Create your desired filter. Head over to the CR column and filter all campaigns under less 5% and click Save.


2. After creating your filter, you will need to save it as a view. Give your view a name you will remember. head over to Export: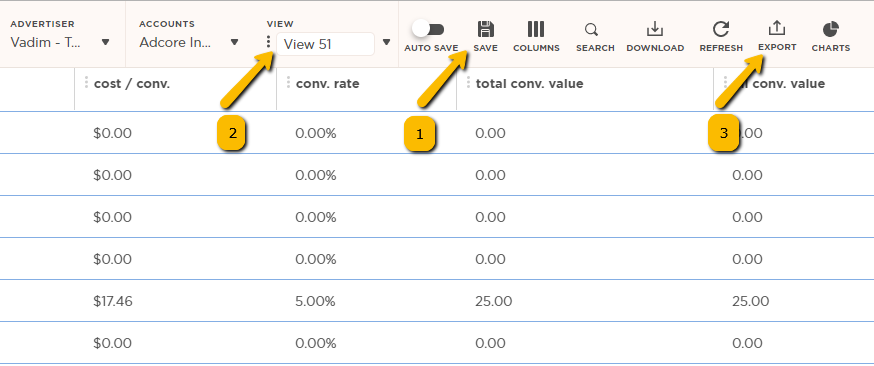 Schedule a notification; Insert as many emails as you wish (click Enter to insert each one) and select the desired time you wish to receive the notification.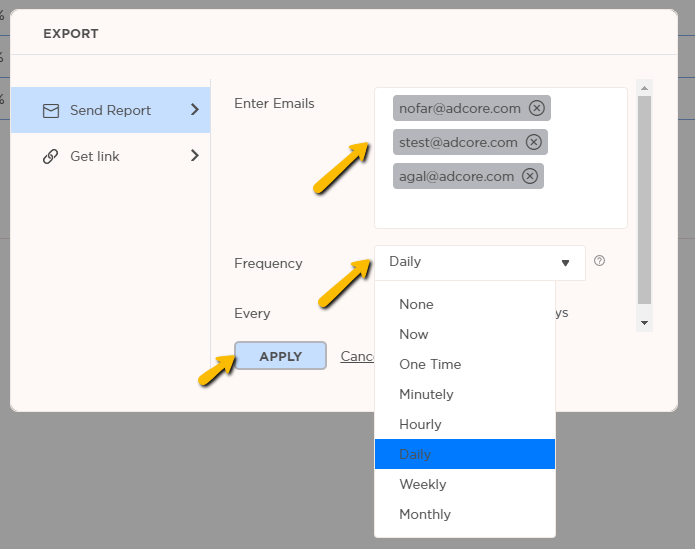 Click Apply.