How do I delete/remove a feed?
This article will explain how to delete/remove a feed or feed view from Adcore
You can remove an original source feed from Settings > Feed management:

Click on the x icon:

NOTE: Once you delete a source feed, all feed views created from this feed will be deleted as well.
If you wish to delete a feed view, open the original feed which is based upon > Views > All Views: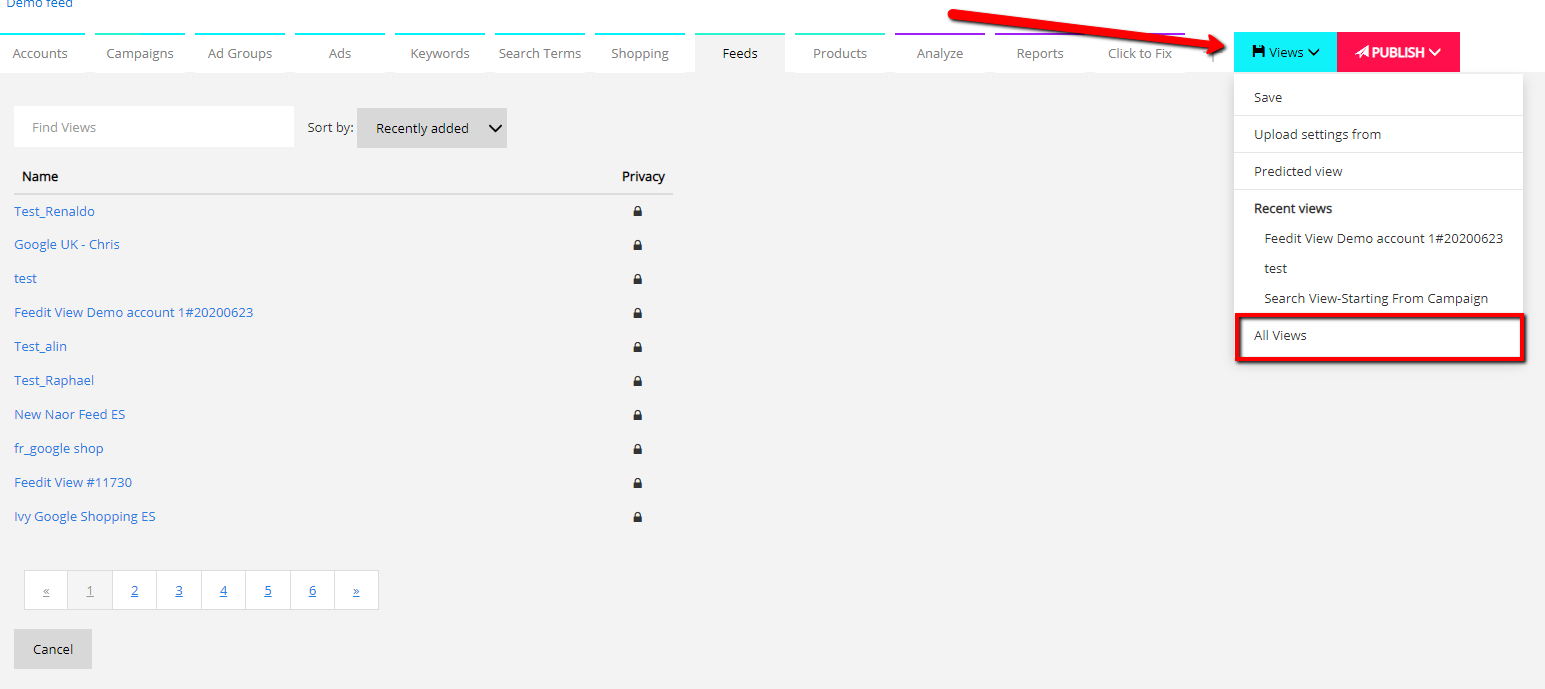 Hover with your mouse on the feed view you wish to delete, and the following icons will appear:

Click on the Trash icon to delete the feed view.