This is how you can count the characters in each column within your feed
In each column in your feed, you can open the Statistics: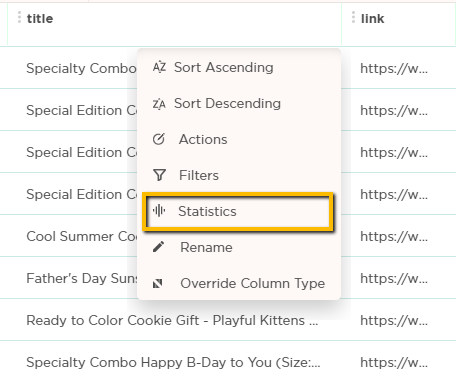 You can search for a specific value in the upper search bar.
1. Distinct - Number of Distinct values
2. Count - Number of Total values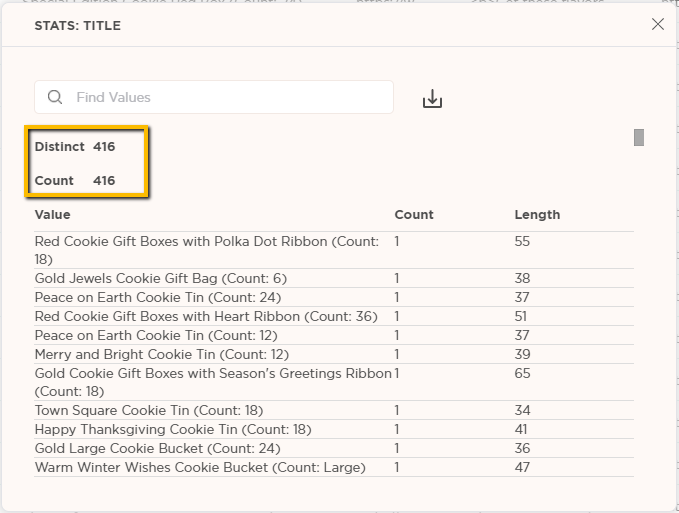 Click on the Length to organize data from longest to shortest: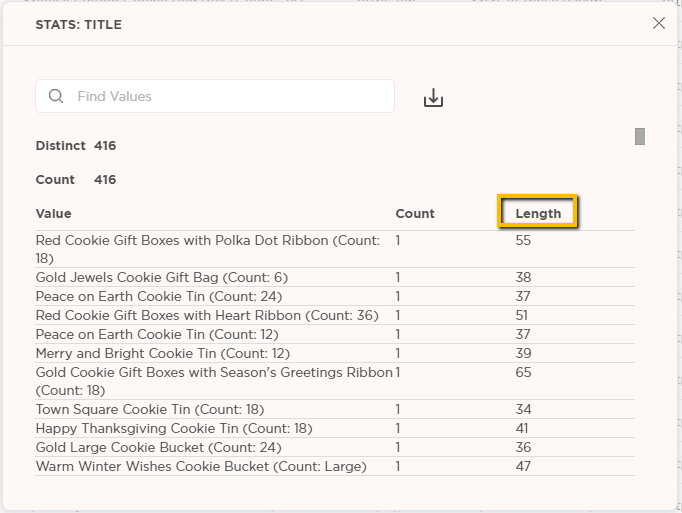 NOTE: When including dynamic values in your ad's headline or description, you must consider Google's character's count. Headline can contain up to 30 characters and Descriptions up to 90 characters.