This article will detail the process of pausing ads from Adcore
First, remove the default filter that exists in the Status column.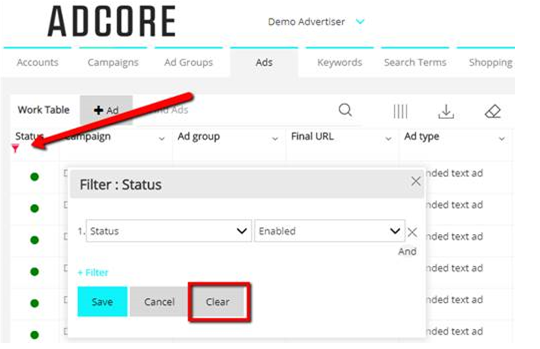 Now you can continue to filter your data.
For example: you wish to pause ads with less than 5% CTR. Open the filters:
Set your criteria and Save the filter.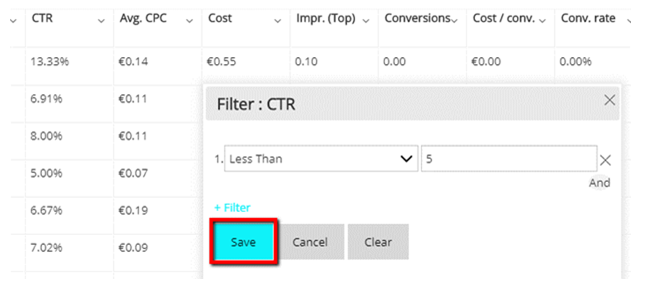 Save the filter.
Now, you can return to the Status column > Actions > Change the status "Paused":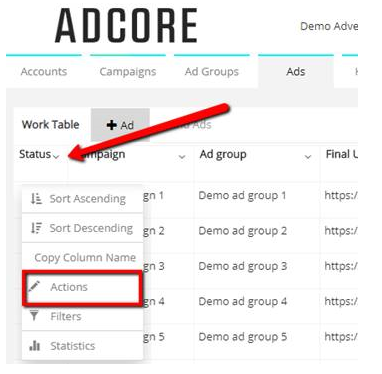 select paused status and Save.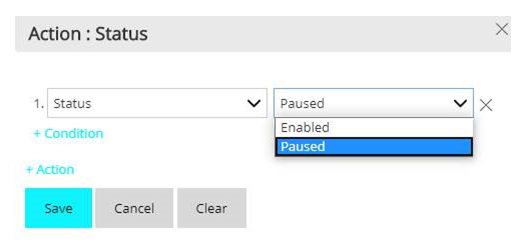 Final step in order to execute the action is to Publish > Execute / Schedule task:
Execute will run the action once.
Schedule task will allow this action to run repeatedly in a selected time frame.
First, save the view and name it (name it in a way that will indicate on the action/filter made in it):

Select your suitable time frame and Save.