How do I update my goals in SEMdoc?
This article will show you how you can set your own goals in the Analyze tab
The analyze dashboard set your goals by calculating the historical data of your account.
If you wish to set your own goals, here is how you could do it.
From the Analyze tab > KPIs > Settings: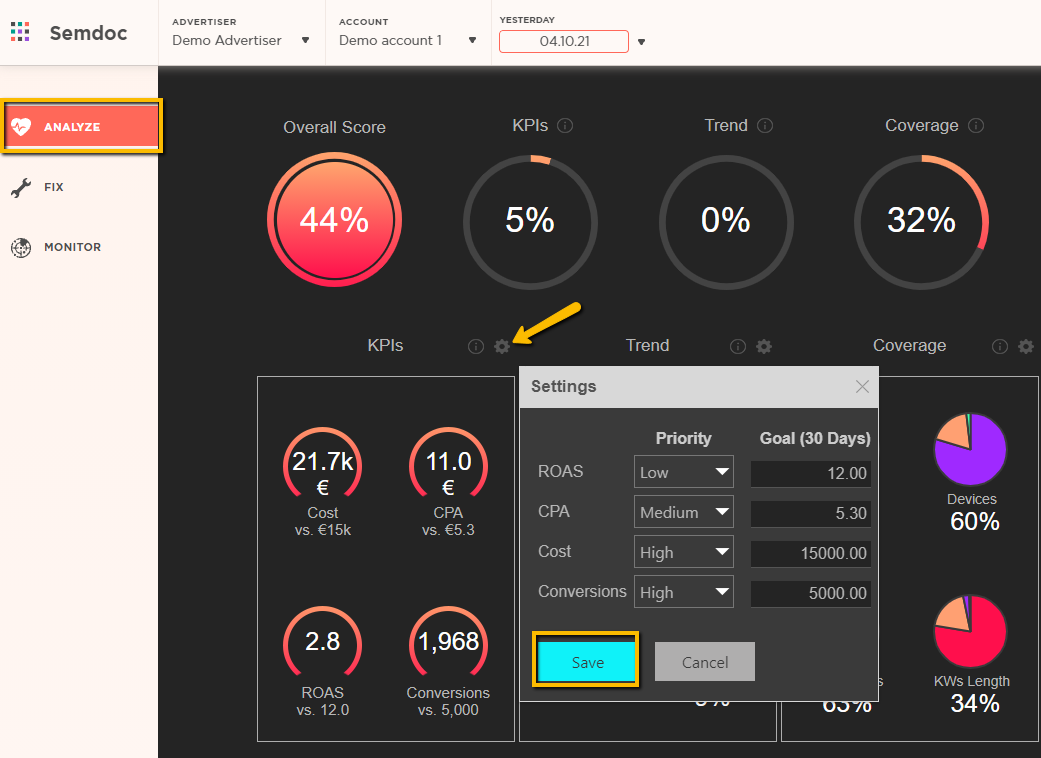 Save your data and the dashboard will re-calculate its information.