How do I upload my feed to Facebook Catalog?
This is how you can upload your feed to Facebook Catalog
Log into your Facebook account and enter the Catalog Manager: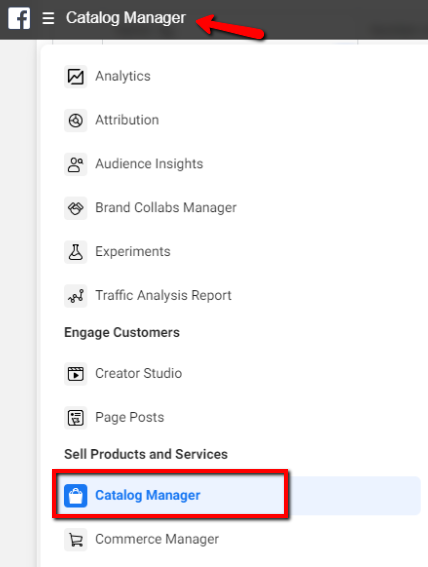 Click on Create Catalog:

Select your Catalog Type: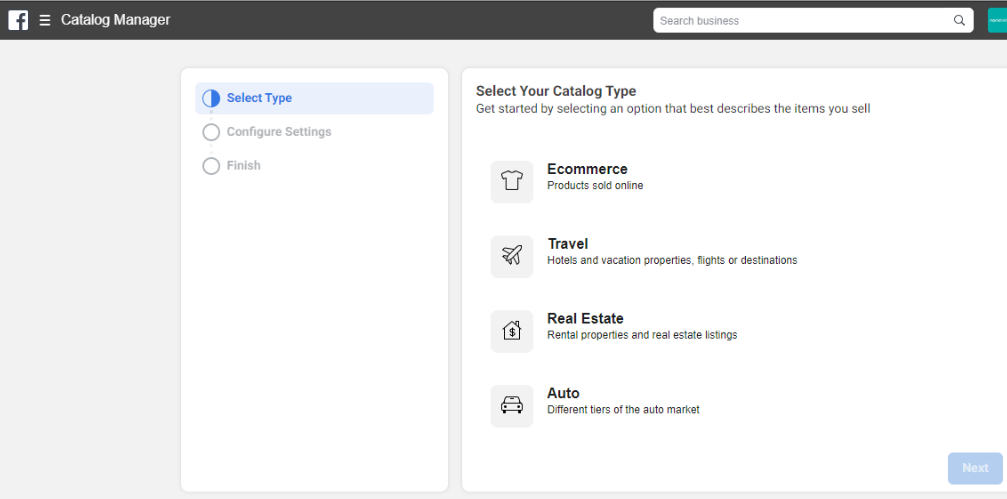 Fill the requested info and click on Upload Product Info;Owner, Catalog Name, Website (optional).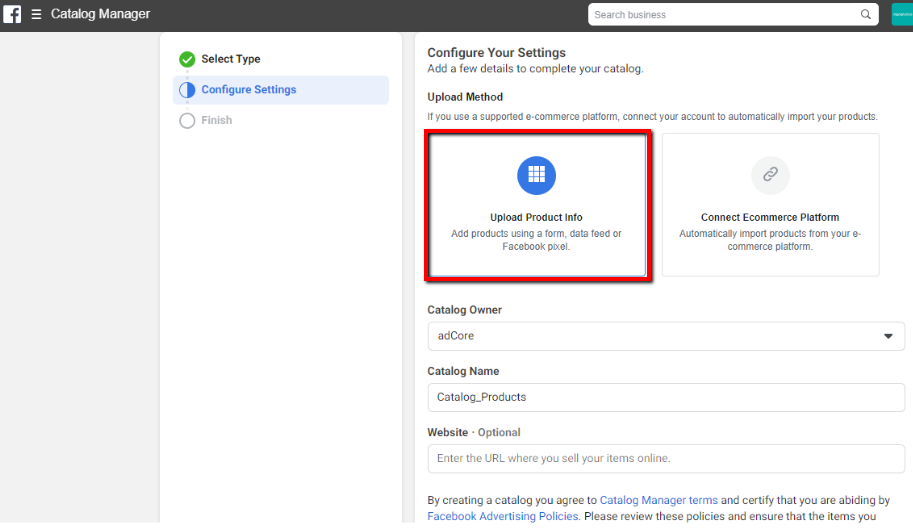 Click on Data Sources > Add Products:

If you have a feed, click on Use Bulk Upload: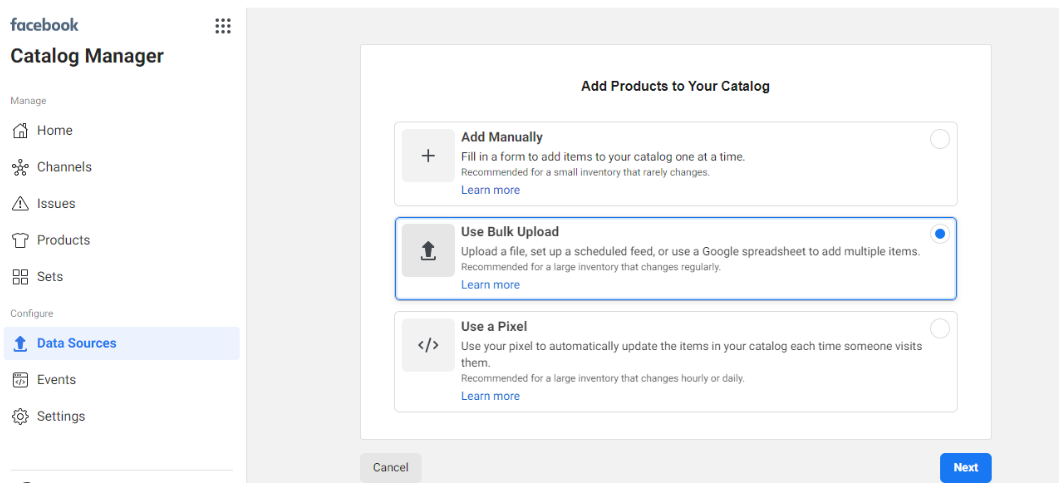 Select Scheduled feed, to update your feed on a scheduled time frame: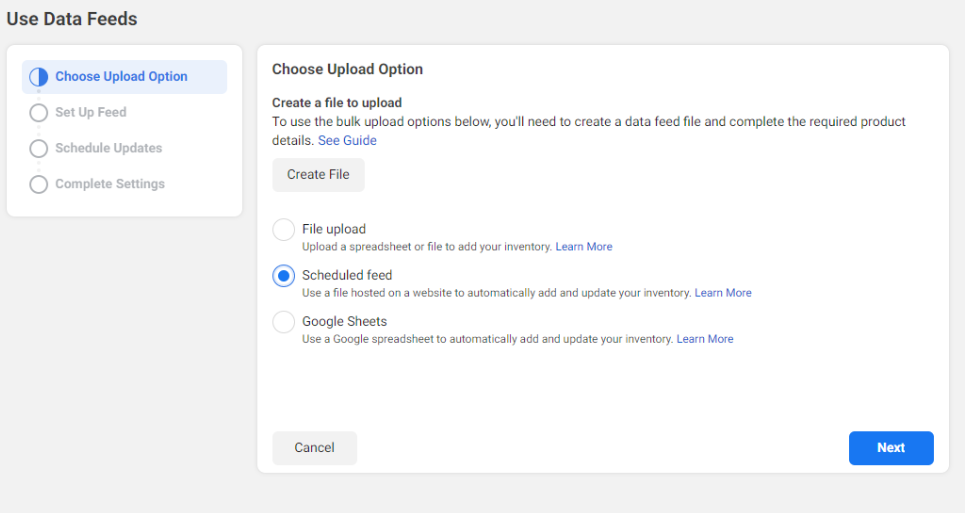 Copy paste the feed's URL in the Enter URL box: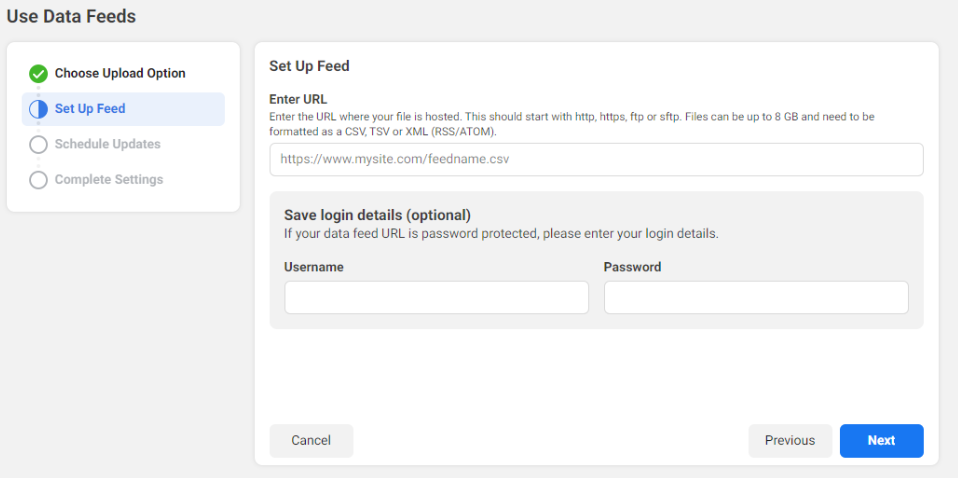 Choose how often your feed should be updated: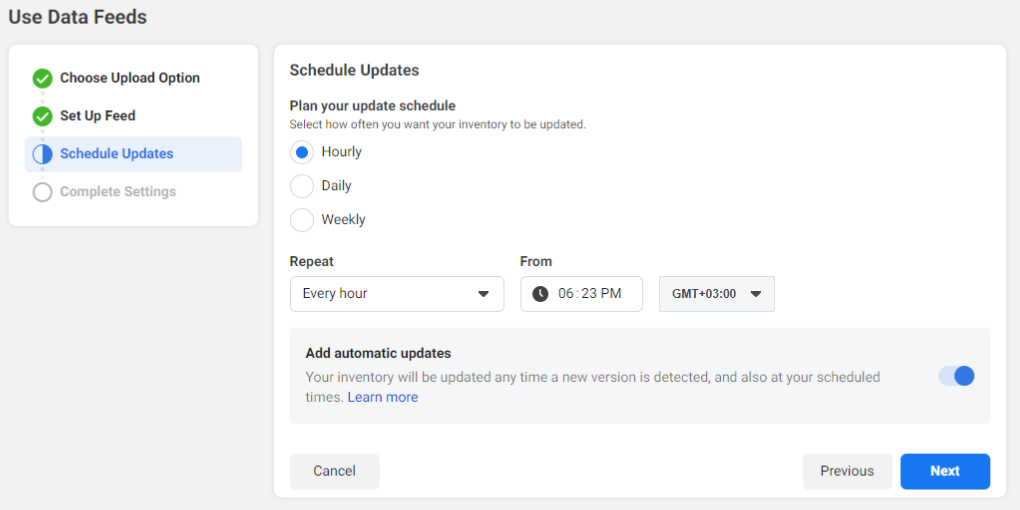 Give the feed a name and choose your currency.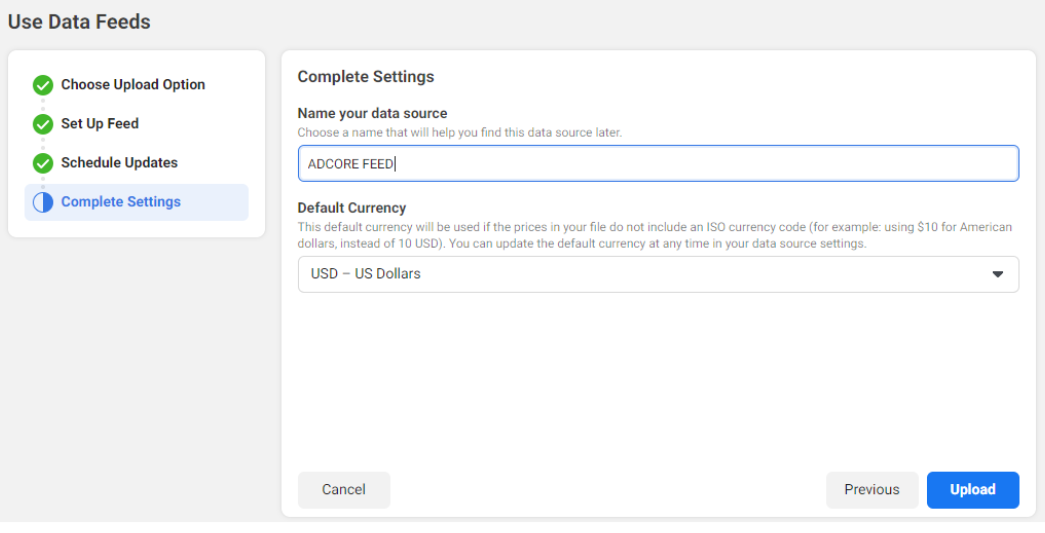 Click Upload.