This article will explain how to upload a data feed into Microsoft Ads
In order to submit a feed into Microsoft Ads, you must first create and validate your store in Microsoft Ads.
Login to your Microsoft Ads account, head over to Tools > Merchant Center

Next, You'll need to implement the UET tag in your store/use Bing Webmaster tools on your store.
After your store has been verified and authorized, create a new feed via FTP or use the feed URL: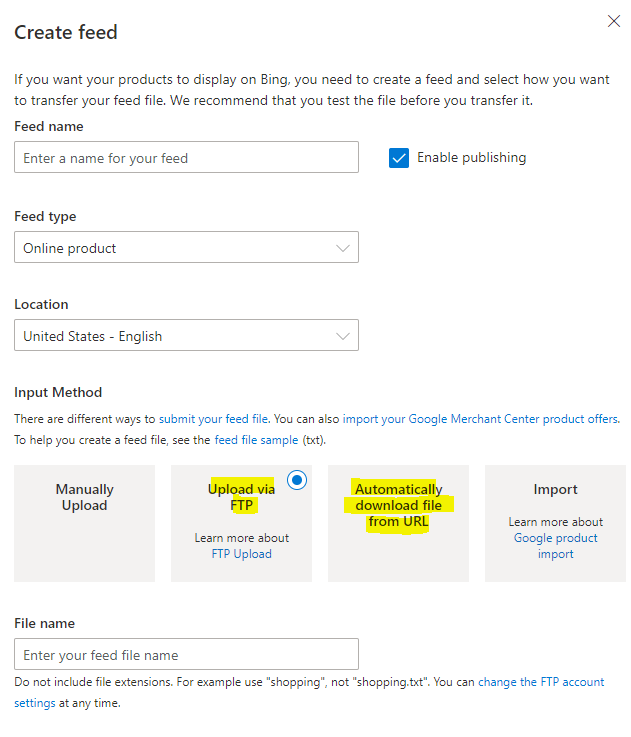 You can also upload a feed into your Google Merchant Center, and import it into Microsoft Ads.