With Data mashup, you can export your Search Terms from Google Ads.
You can export your Google Search Terms to your feed, by using Data Mashup.
Click Enrich > "+" sign > Google Search Terms: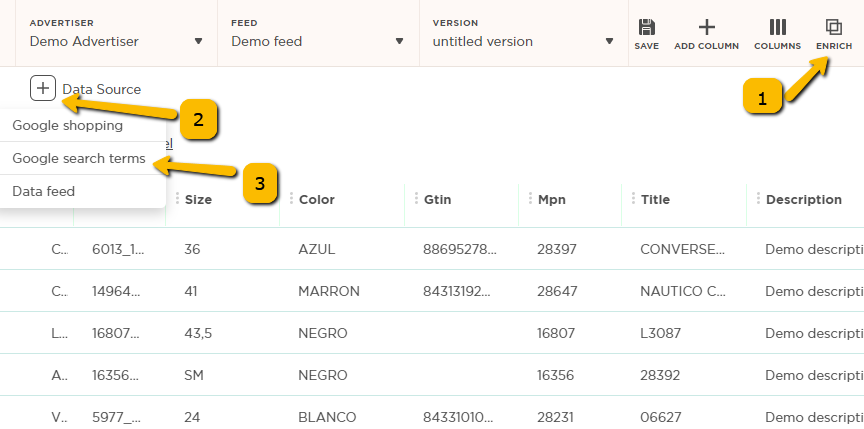 Select your account, time frame, Item ID OR Item URL (select only one identifier).
You can export your top 5 or top 10 search terms, and they will be added to your feed as new columns.