How do I import Google Shopping stats to my feed?
With Enrich > Google Shopping Data, you can import your Shopping campaign stats from Google Ads.
You can pull the Google Shopping stats to your feed:
Click Enrich > Google Shopping Data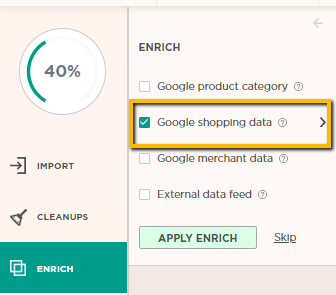 Choose the account name, insert your Primary Key (the unique identifier of the item), select the time period, and select the metrics you would like to export using the Ctrl in the keyboard.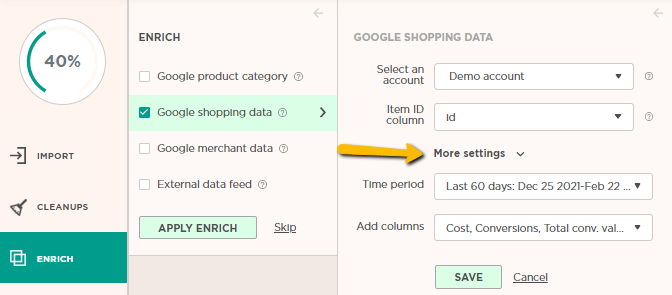 The metrics will be added as new columns in your feed.