This is how you can upload a new feed into Feeditor.
There are several ways to upload a feed, via URL, file, or text input.
If it's the first login to the system, you'll be automatically asked to upload a new feed.
If you already have an existing feed in the system, you can add a new one, by clicking the FEED button in the upper toolbar: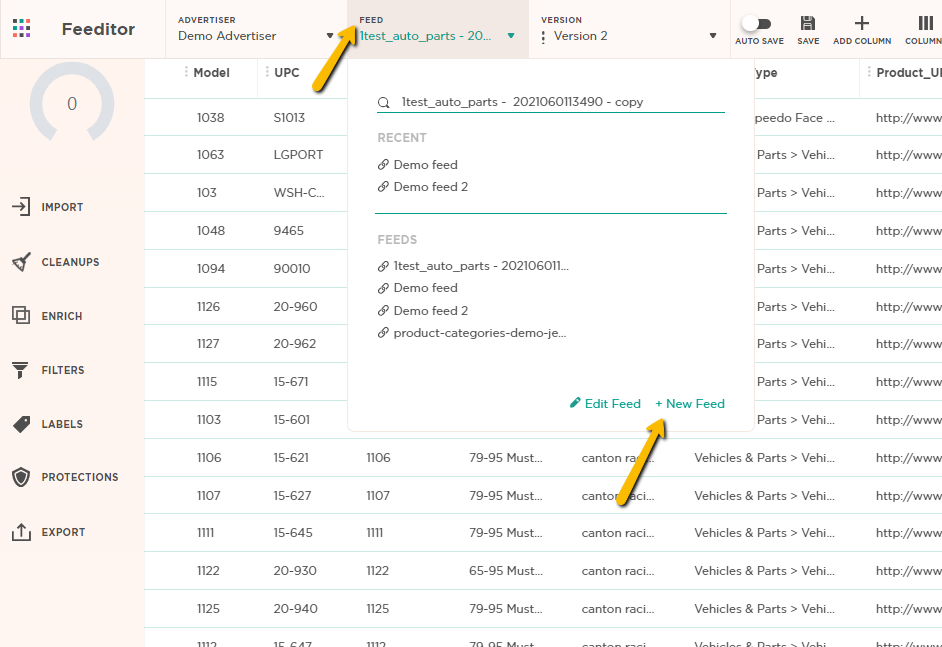 Choose your format (URL, file, text input):
Import URL - Put in the feed URL and name it; this method allows you to work with a dynamic product feed that will be synced with the latest updates.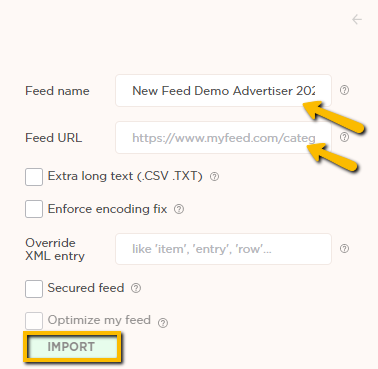 Import File -
Select your file's format and click choose file to upload it from your computer.
Name it and click save.
Use this method when you are interested in working with a static product feed.
Note that this feed will not be synced with client's updates.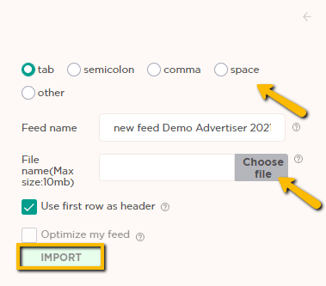 Import Text input - Select the file's format, and copy-paste the text into the "text data" box. Name the feed and Save: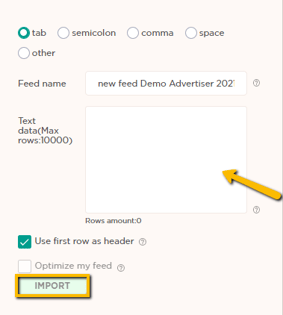 NOTE: We recommend working with a dynamic URL, as it will be updated with the latest updates.