I got an error message in Google Merchant center for the 'additional image link'. What can I do?
This article will explain how to solve an error in Merchant with your additional image link
In case your additional image link column contains multiple URLs, you might receive an error message.

Your column might look like this: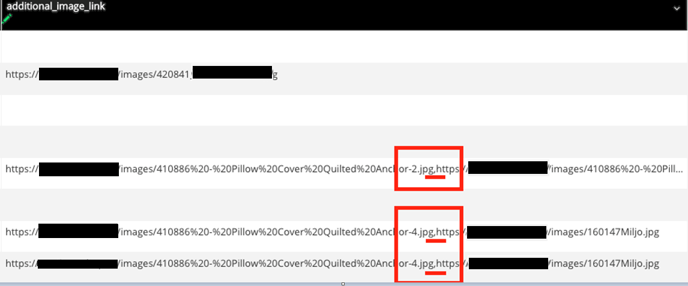 Here is the action you could apply the Extract array [ ] action, which will split the URLs into separate columns:

Save the version and export the new URL to Google Merchant center.