These are the steps to follow in order to set a feed scheduled update from Google Merchant Center (Available only for Feeditor Pro licence)
You can push your feed from Adcore views to the following shopping engines:
eBay
Facebook catalog
Google Shopping
Bing Shopping
Amazon Product Ads
Click on "Publish", located at the top right corner and go to "Schedule task";
You will first be requested to save a view for this task – give it a meaningful name and click "save";
Select the frequency in which you like to push your feed;
Select your preferred shopping engine from the drop-down menu and fill in the credentials as requested;
Select the format of the uploaded file and click "Save".



Here are the steps to find the FTP information in Google Merchant:
Login to your Merchant account.
Go to Settings > SFTP/ FTP/ GCS.
Copy your Username and Password from Merchant to Feeditor.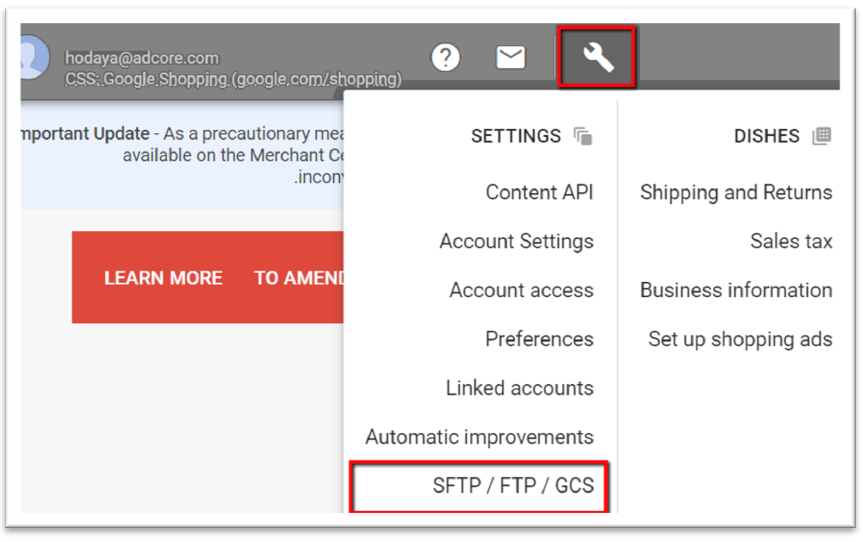 NOTE: The Feed name should be the same in Feeditor and in Merchant.
Upload the new feed into Merchant (with the same name as the feed in Feeditor).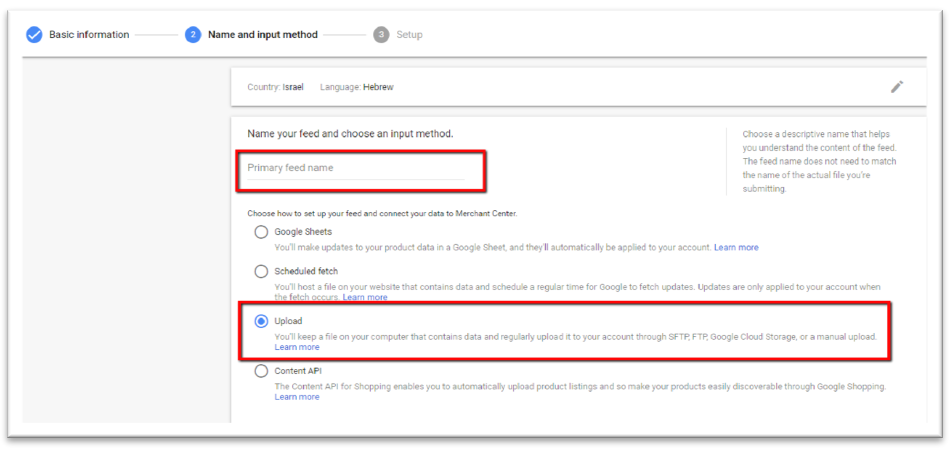 2. After continuing, use again the exact same name.

Watch this video to learn how to do it on Feeditor: