This article will explain which types of campaigns you can create and how.
In the Campaigns tab click on Campaigns: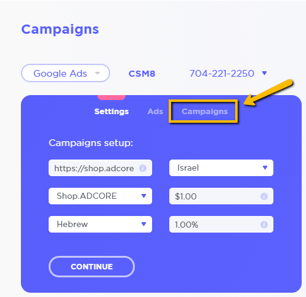 Then check the optional campaigns types (Smart Shopping/ DSA/ both of them):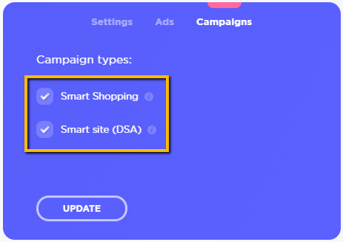 Smart Shopping: Smart Shopping campaign combines Standard Google shopping and display remarketing campaigns based on your product feed. Your products will be promoted automatically on Google and its networks. A must have campaign for any merchant.
Smart site (DSA): Smart site (DSA) campaign is an easy way to attract customers searching on Google for your products. Ideal for any merchant as a basic, must have Google search campaign.
don't forget to click on the Update button!