Dynamic Campaign Creation
Which URL should be my Final URL?
This article will help you understand which URL to place under Final URL when creating your dynamic campaign via Adcore
In the Final URL, we will always place the website domain. For example: https://www.demo.com/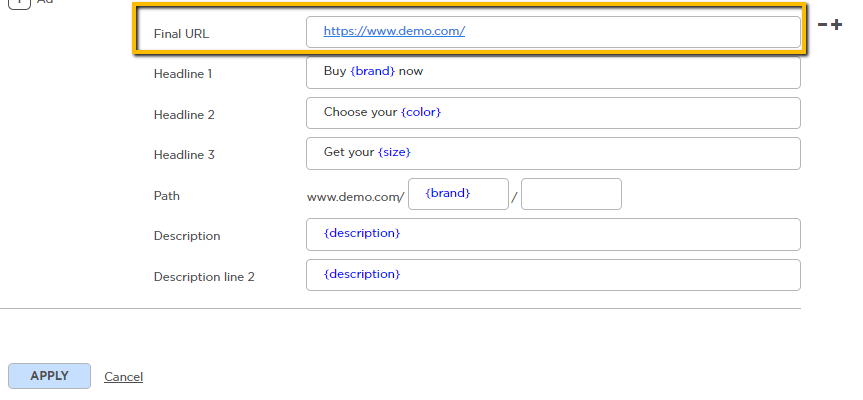 NOTE: The Product URL will be on the Keyword level.